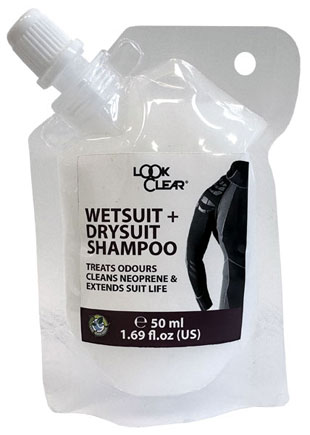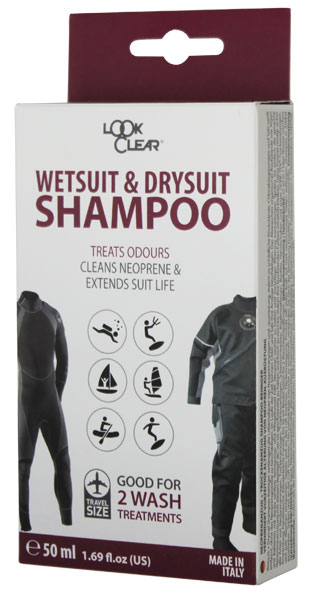 WETSUIT & DRYSUIT SHAMPOO CLEANER

PREVENTS PREMATURE AGING OF NEOPRENE GEAR

Wetsuit & Drysuit Shampoo extends the life of neoprene suits and gear by removing gently harmful residues, chlorine, deposits and salt without damaging neoprene fabric. Over time, chlorine and salt can degrade your suits. Washing away organic residues, like algae and bacteria with this gentle cleaner and conditioner formula, helps to keep neoprene clean and to prevent its premature aging.

Simply rinse all neoprene gear with this cleaner to keep it supple and smelling fresh, by maintaining its colours bright. This formula safely cleans all kind of wetsuits, drysuits, triathlon suits, life jackets, fishing waders, booties and gloves.

Application: Hand wash.

Concentrated Formula: One 50ml pouch is good for 2 wash treatments.

Instructions For Use:
Hand Wash - Mix 25ml in 7 litres of water and dip item to wash. Rinse and air dry.

Spot Cleaning - Apply product on heavily soiled areas using full strength. Work shampoo into item. Rinse and air dry.

To remove stubborn odours, use Look Clear EnzyMix® Odour Eliminator after cleaning.



---

Product: Wetsuit and Drysuit Shampoo Cleaner

Product Code: WS0050

Contents: 50ml