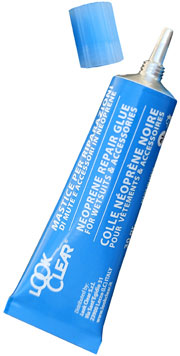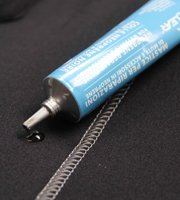 Black Rapid Action Repair Glue For Neoprene Wetsuits and Accessories

FLEXIBLE SEALING

Specially formulated to quickly glue and repair rips, tears and holes on all neoprene wetsuits and accessories. Easy-to-use, it creates a flexible black sealing, waterproof and resistant, while guaranteeing a safe and reliable time-efficient result even in more delicate repairs.


Technical Features:
• Black glue.
• Waterproof's and seals.
• Repairs holes and tears.
• Ideal for fast and immediate in-field repairs.
• Polychloroprene-based adhesive.
• High precision tip.
• Anti-drop and air-tight cap.


Instructions For Use:
1. Apply the glue on both parts to be glued together.
2. Press and hold the surfaces together.
3. Wait from 10 to 20 minutes according to the climatic conditions and make sure that the surfaces are fully bonded and dry before use.


---

Product: Neoprene Glue Product Code: MS0030 Contents: 30gr