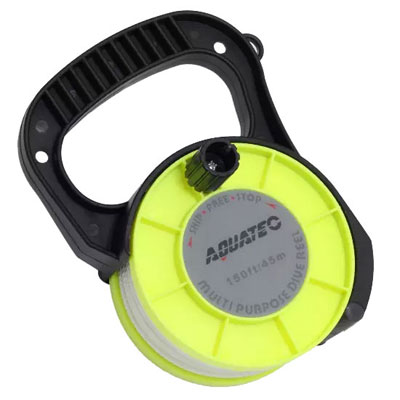 Click on an any image to enlarge the picture

---

Great for general purpose/cave/wreck/drift diving, safety stop switch, or to use a lift bag for signalling.


Features:
• Spool of 45m/150ft.

• Light weight with handle.
• Three functions:
Free, Stop and Skip adjustable switch.
• Material: Nylon Line 150 feet/45 metre.
• Includes Spool Lock.
• Unique Anti-Fouling Design.


---

Materials:
Plastic, Fibre Line, Brass Clip.

Maintenance:
After each use, must be rinsed with fresh water.


---

Product:
Aquatec Multi Purpose Reel - 45m / WR-01