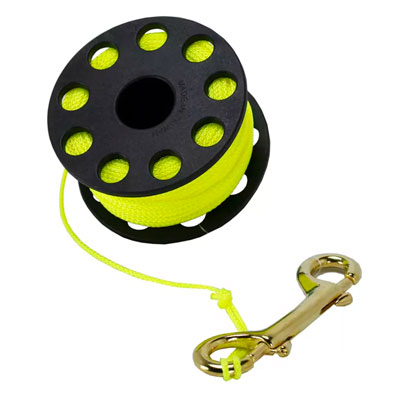 Click on an any image to enlarge the picture

---

Mini Reels/Finger Spools for scuba wreck/cave diving and drift diving.


Lengths Available:
• WR-03 - Spool of 50m/164ft.
• WR-05 - Spool of 30m/100ft.
• WR-06 - Spool of 20m/65ft.

Features:
• 3mm DuPont fibre braid high visibility Yellow line.
• #24 braid line giving 220lbs of breakage strength.
• Rust-Free and light weight durable plastic frame.
• Double Ended Brass Clip.


---

Materials:
Plastic, Fibre Line, Brass Clip.

Maintenance:
After each use, must be rinsed with fresh water.


---

Product:
Aquatec Mini Reels/Finger Spools