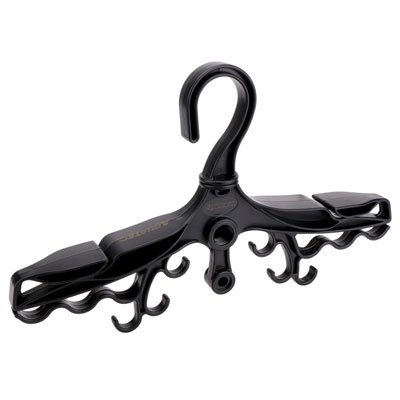 Click on an any image to enlarge the picture
---

Super strong multifunction wetsuit, drysuit, boots, fins, mask, regulator and BCD hanger.


Features:
• Swivel Hook.
• Regulator Holder.
• Heavy Duty Design.

• Size: 43cm x 24cm
• Thickness: 4.5cm
• Weight: 330g


Colours Available:
• Black.
• Blue.


---

Materials:
POM Plastic.

Maintenance:
After each use, must be rinsed with fresh water.


---

Product:
Aquatec Multifunctional Swivel Hanger (HG-300)