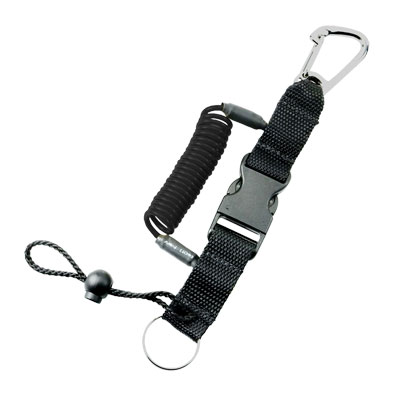 Click on an any image to enlarge the picture

---

Steel wire coil lanyard with quick release buckles, stainless steel snap hook and split ring attachments.

1.3m coil with a tensile strength of 50kgs (110lbs).

Close the quick-release buckle to keep your accessory streamlined when not in use or while you are getting in or out of the water. Open the quick-release buckle when you extend your dive light or underwater camera while it still remains securely attached to your BCD.


Features:
• Stainless Steel Snap Hook.
• Split Ring.
• 1.3m Coil.


Colours Available:
• Black.


---

Materials:
Stainless Steel Line and TPU.

Maintenance:
After each use, must be rinsed with fresh water.


---

Product:
Aquatec Coil Lanyard (CR-430)