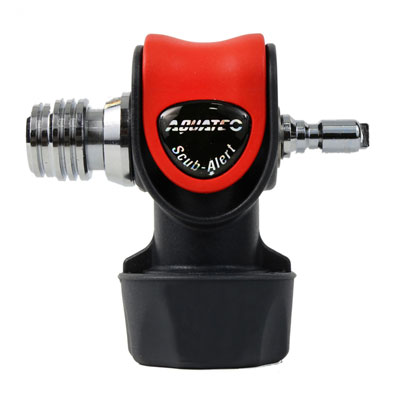 Click on an any image to enlarge the picture

---

The Aquatec Sub-Alert is not only starting to be a major requirement for many dive-aboard and dive operations; it is also an essential piece of gear that will add to the enjoyment of the dive to any buddy team that need to get each others attention underwater.



Features:
• Horn works both
UNDERWATER and on the SURFACE.
• Volume: Underwater 115-125 dB.
(Above water range approx 0.5 - 1.0 mile).
• Horn is very loud above water.
Keep away from ears at all times.

Three models are available to fit of 95% of the inflators currently available.

• AH-150-01:
International connector.

• AH-150-02:
ScubaPro Air 2, Tusa Duo-Air and Atomic SS1.

• AH-150-03:
Aquatec Air-3, Seaquest Airsource, Aqua-Lung Micra, Oceanic Air XS and Zeagle Octoplus.


---

Maintenance:
After each use, must be rinsed with fresh water.


---

Product:
Aquatec Sub Alert (AH-150)