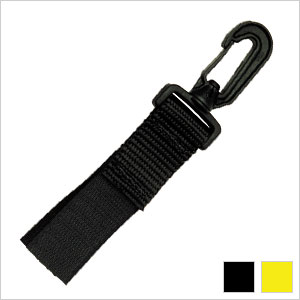 Click on an any image to enlarge the picture
A Classic Whistle that is great for diving, hunting or hiking. If you loose your way, this whistle can be heard for some distance. If you got hurt and need to alert someone it is a life saver!

Diving whistle is a great practical accessory for divers and rescue teams! It has the ability to produce loud sounds that can attract attention.

• Duo-Frequency Whistle.
• All-Weather Safety Whistle.
• Volume: 135 dB.
• Split Ring Attachment.

Colour: Orange

Material: High Impact ABS with SUS 304 Ring.


What's more, the centrally located control mechanism is
designed for use with either hand, making this model
more versatile than thumb trigger designs.

Once you've tried the MGE Ratchet Reel you'll
wonder how you ever dived without it!!


Features:
• 50 metres of white line and SMB Clip.
• 2mm polyester line with a 90kg Breaking Strain.

• Easy to use, lightweight and compact.
• Suitable for all types of diving.
• Left or right handed use without modification.
• The Reel is Self-lubricating.
• MGE Reels are Fully Serviceable.
• MGE Reels are lightweight and compact.


Colours:
• Blue Handle, Yellow Reel, White Line and SMB Clip.


Tough and durable yet lightweight, these reels are excellent value for money. Designed and manufactured by UK divers they are both comfortable and simple to use.