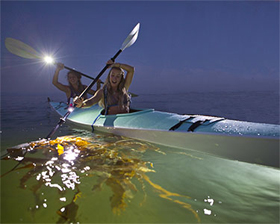 GoBe™ lights have 3 standard power levels and an auxiliary mode with SOS
& Extended run time settings.

LED Indicator: One indicator light
behind the power button clearly displays battery status during use.


High: 2.2 hrs 500 Lumens
Med: 4.4 hrs 225 Lumens
Low: 18.0 hrs 70 Lumens
Ext: 36.0 hrs 35 Lumens
SOS: 54.0 hrs 70 Lumens
Charge it anywhere with the USB rechargeable system that slides into
the external charge port.

Charge Times:
Depending on the Amperage of the USB Adapter, charge times will vary:


GoBe+ (3.0Ah)
2 Amps - 3 hrs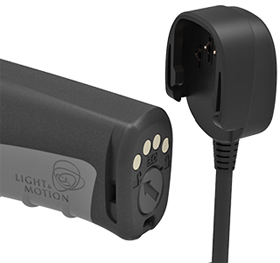 The LED indicator displays charge status: 100% - Solid Green,
50-99% - Flashing Green,
25-50% - Flashing Yellow,
0-25% - Flashing Red.

Charge rate status is also displayed by holding down the power button while charging, if the light colour is:
Green means charging at 2 Amps,
Yellow - .5A-1A, Red - .5A or less.

Compatible With All Current Mounting Options:
● Bar Mount
● Photo Ball
● Video Locline
● YS Mount